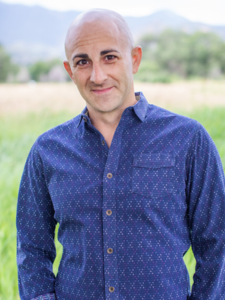 About Max
"The Humanities broadly addresses those questions that we all face as human beings living in a complex world. Essential to this endless exploration is the dissipation of disciplinary boundaries and the search for new method and perspective that is inherent in Humanities as a branch of knowledge. It is our ability to make connections and consider diverse outlooks simultaneously that allow us to push thought forward."
- Dr. Max Shulman, Director of the Heller Center for Arts & Humanities, Associate Professor of Theatre and Dance
---
In addition to his role within the Humanities program, Dr. Max Shulman is a UCCS Visual & Performing Arts Associate Professor.